Apollo International Corp. NEW YORK, USA

APOLLO INTERNATIONAL is a leading manufacturer, distributor and supplier of cargo hose, stainless steel hose and industrial hose; tank cleaning equipment; expansion joints; packing and gasket materials; and fire safety items. Our Sealing division is dedicated in supplying the finest in compressed non-Fiber gasket material.
1/8" thick compounded
Chemical Transfer
Fabricated Corrugated Assemblies

unselect all/select all
You have 0 products selected
Metal Hose with End Fitting
Send enquiry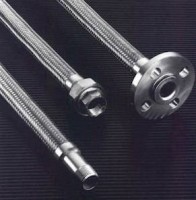 Annuflex is the foundation of Apollo's extensive line of annular hydroformed products. The hydroforming process produces a hose with minimal residual stress, uniform wall thickness throughout the corrugations, and minimal work hardening.
Fabricated Corrugated Assemblies